Thursday, 31 March 2016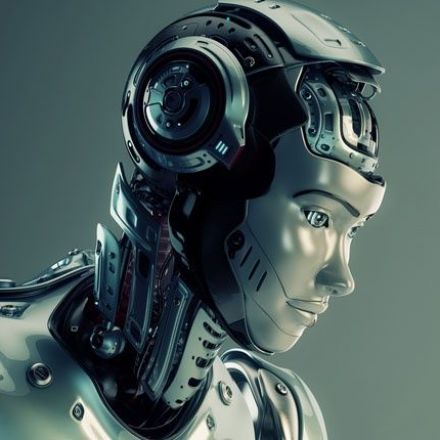 Some of today's top techies and scientists are very publicly expressing their concerns over apocalyptic scenarios that are likely to arise as a result of machines with motives. Among the fearful are intellectual heavyweights like Stephen Hawking, Elon Musk, and Bill Gates, who all believe that advances in the field of machine learning will soon yield self-aware A.I.s that seek to destroy us—or perhaps just dispose of us, much like scum getting obliterated by a windshield wiper.
Continue reading...
Wednesday, 30 March 2016
The Associated Press news agency entered a formal cooperation with the Hitler regime in the 1930s, supplying American newspapers with material directly produced and selected by the Nazi propaganda ministry, archive material unearthed by a German historian has revealed. When the Nazi party seized power in Germany in 1933, one of its first objectives was to bring into line not just the national press, but international media too. The Guardian was banned within a year...
Continue reading...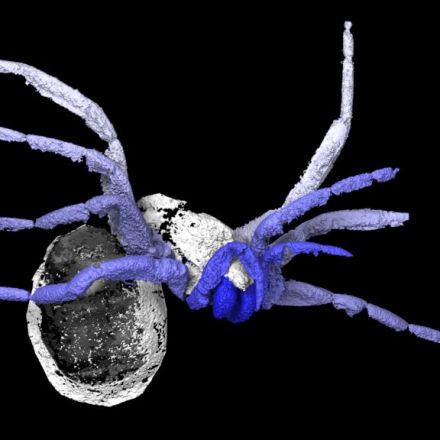 Scientists say a 305 million-year-old fossil is the closest ancient relative to "true spiders" ever discovered.
Continue reading...
A flying wing about to undergo test flights could dramatically improve fuel efficiency.
Continue reading...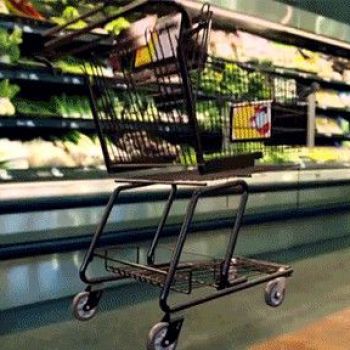 It's just a pushable basket you use to store groceries and skate cart ride around the aisles with, so why do grocery carts cost $100 a cart?
Continue reading...
Robotic probes launched by NASA, the European Space Agency (ESA), and others are gathering information all across the solar system. We currently have spacecraft in orbit around the Sun, Venus, Earth, Mars, Ceres, a comet, and Saturn; two operational rovers on Mars; and a recent close flyby of Pluto and its moons. Astronauts aboard the International Space Station are still performing experiments in low Earth orbit and sending back amazing photos. Here's a sampling of what they're seeing.
Continue reading...
Could sea levels really rise by several metres this century. Probably not, although this century's greenhouse emissions could potentially set the stage for large rises in centuries to come.
Continue reading...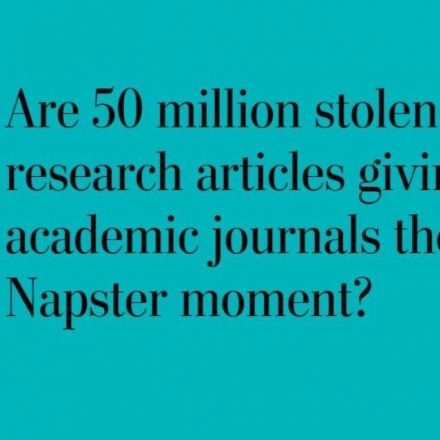 Alexandra Elbakyan is challenging the multibillion-dollar academic publishing industry.
Continue reading...
A conversation with legendary engineer Kikuo Ibe
Continue reading...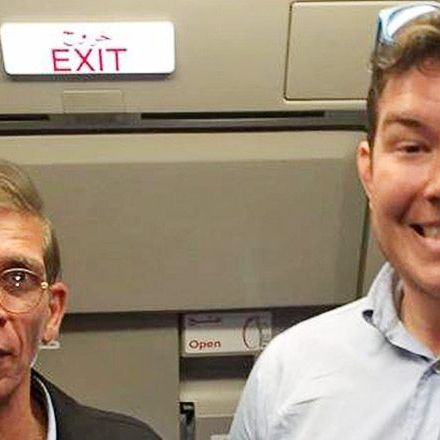 Maybe they call it English aplomb, says Andrea Banchetti, who was among five Europeans kept on plane along with Ben Innes
Continue reading...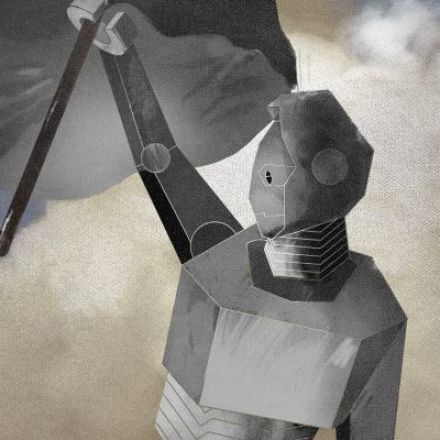 Economic experts are trying to figure out a question that just two decades ago seemed ridiculous: If 90 percent of human jobs are replaced by robots in the next 50 years — something now considered plausible — is capitalism still the ideal economic system to champion? No one is certain about the answer, but the question is making everyone nervous — and forcing people to dig deep inside themselves to discover the kind of future they want. After America beat Russia in the Cold War...
Continue reading...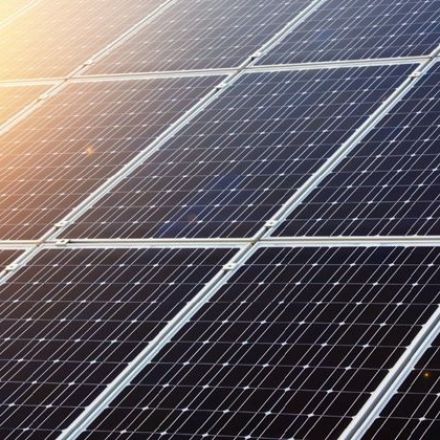 Futurist Ray Kurzweil made a thought-provoking presentation at a recent trade show for medical device companies, MD&M, in Anaheim, California. At one point during his 45-minute talk he shifted his attention to solar. Explaining the accelerating rate of technical progress, Kurzweil said technical developments form very predictable trajectories, and those trajectories are exponential.
Continue reading...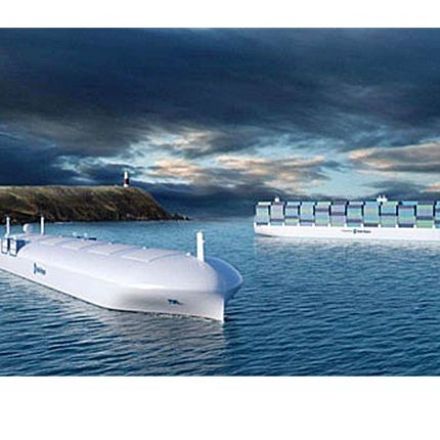 Unmanned ships have received relatively little media attention compared to aerial drones and self-driving cars. Researchers in Korea have been developing technologies to enable and facilitate the realization of unmanned autonomous ships in the near future. Unmanned ships (i.e. robotic ships or drone ships) have received relatively little media attention compared to aerial drones and self-driving cars. However, their potential benefit and impact to scientific...
Continue reading...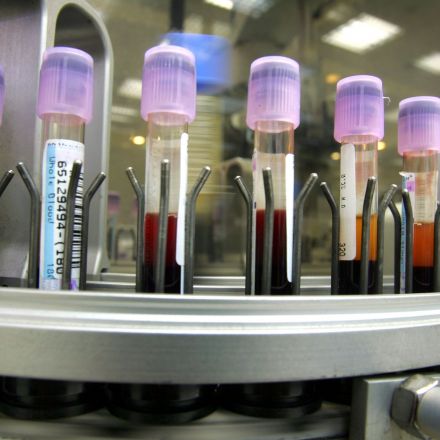 A concussion can do serious damage — unfortunately, it's becoming more and more clear that symptoms vary from person to person, so identifying one isn't easy. Researchers from Orlando Health, however, might have a solution. They have found evidence of concussions in patients who sustained a head injury up to seven days prior using a simple blood test. And it seems to work on people of all ages.
Continue reading...
The majority of humans in developed countries will stop having sex to procreate within decades, a leading academic has predicted.
Continue reading...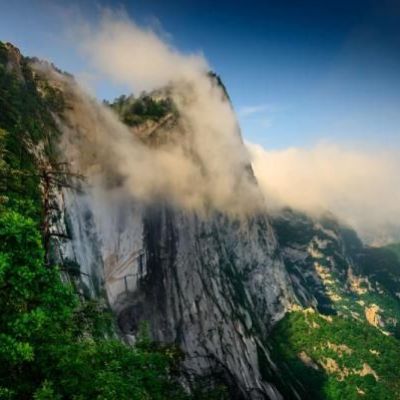 Precipitation has been trending downward across most of the mountain ranges in central and eastern China, and many researchers believe pollution is to blame. Hard evidence of this link has been lacking, though new research out of the Energy Department's Pacific Northwest National Laboratory is changing that. Combining data collection and computer modeling, scientists at the national laboratory were able to show that air pollution is slowing valley breezes...
Continue reading...
For decades, scientists have estimated that the Siberian unicorn - a long-extinct species of mammal that looked more like a rhino than a horse - died out some 350,000 years ago , but a beautifully preserved skull found in Kazakhstan has completely overturned that assumption. Turns out, these incredible creatures were still around as recently as 29,000 years ago.
Continue reading...
It is hard to get more Australian than the word cockatoo, which makes it surprising the name originates in Asia.
Continue reading...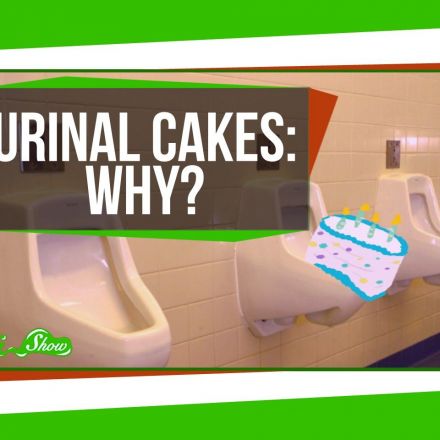 If you happen to be a frequenter of urinals, odds are you've seen one that has a little block at the bottom of it. But what does it do and why are you peeing on it?!
Continue reading...
Tuesday, 29 March 2016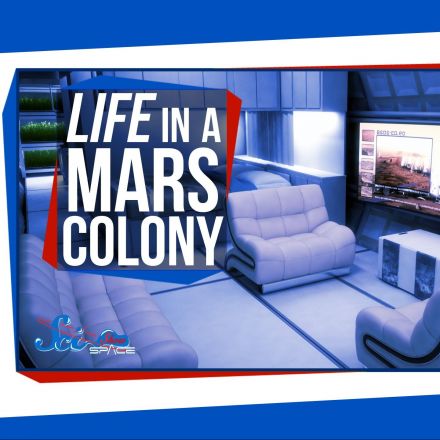 Could we one day live on Mars? Reid Reimers explains Mars One could help colonize the red planet.
Continue reading...
Astronomers have captured video evidence of a collision between Jupiter and a small celestial object. Though it looks like a small blip of light, the resulting explosion was unusually powerful.
Continue reading...
Evidence for the existence of a "new" Ninth Planet, 10 times the Earth's mass and lurking on the outer rim of the Solar System, just got a little bit firmer with the announcement of a new KBO.
Continue reading...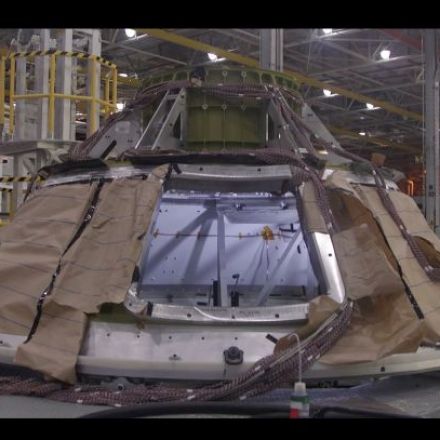 Redundancy is key to travel "farther away than any human spacecraft has ever been."
Continue reading...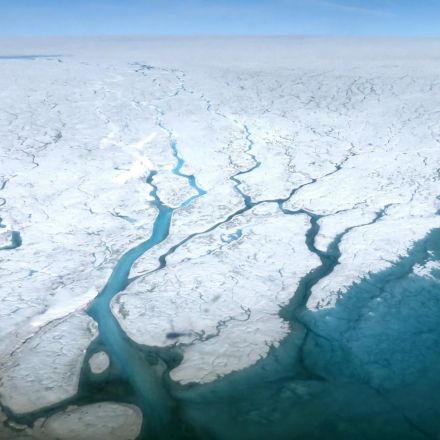 Vanishing Arctic sea ice. Dogged weather systems over Greenland. Far-flung surface ice melting on the massive island. These dramatic trends and global sea-level rise are linked, according to a study coauthored by Jennifer Francis, a research professor in Rutgers University's Department of Marine and Coastal Sciences. During Greenland summers, melting Arctic sea ice favors stronger and more frequent "blocking-high" pressure systems, which spin clockwise, stay largely...
Continue reading...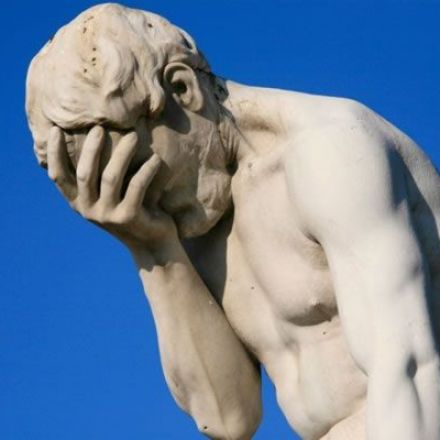 It is very common when I first encounter a client struggling with mental health issues that they report their problem is that they feel anxious or depressed. Here is a typical exchange: Me: So, can you share with me what brings you in? Client: Well, I have not been feeling good. I have these low moods that I can't shake off. I want to stop feeling depressed. Me: What is it that gets you feeling depressed? Client: I don't know. Nothing really. It just comes out of the blue...
Continue reading...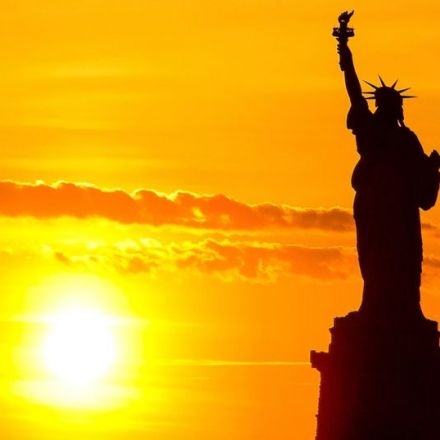 Ironically, the American dream is more of a reality for other countries than it is for America: genetic influences on IQ were uniform across levels of SES in Western Europe and Australia, but, in the United States, were much higher for the rich than for the poor.
Continue reading...
Researchers may soon be employing a substance in tick saliva to help people battle damaging, and potentially deadly, autoimmune diseases.
Continue reading...
Modelling scratches on the bottom of Saturn's sixth largest moon.
Continue reading...
Former planet Pluto has turned out to be much more weird and wonderful than many would have guessed. The latest find from NASA observations shows what appears to be a lake of frozen liquid nitrogen on its surface.
Continue reading...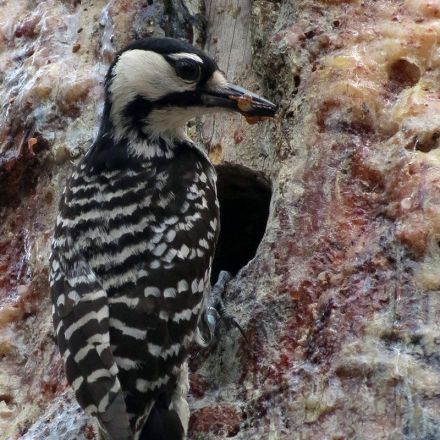 Red-cockaded woodpeckers carry spores of wood-decaying fungi on their beaks, wings and feet, which could make it easier for them to excavate cavities. By Sam Wong.
Continue reading...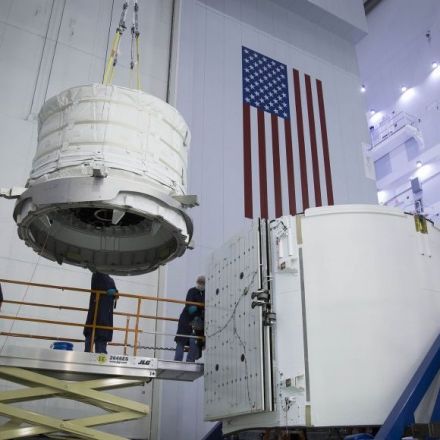 It's a big idea. It's a bold idea. And at first blush, it seems a bit of a daft idea. A company called Bigelow Aerospace wants to build space stations for the government and hotels for private customers that will inflate like balloons once they reach outer space. Bigelow's inflatables have the potential to revolutionize spaceflight by providing lighter, and much larger, places to live in space. But the big question remains: Does anyone really want to live in a space balloon?
Continue reading...
They're startlingly loud and scientifically unproven.
Continue reading...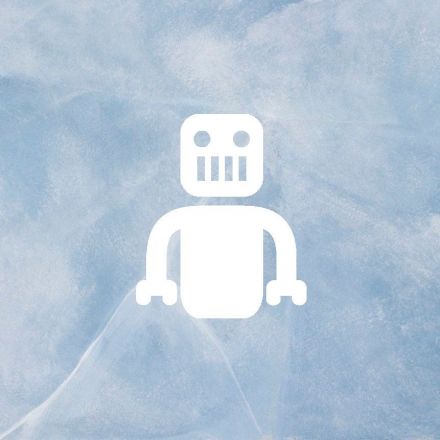 A new study by Intensions Consulting and Nikolas Badminton has examined the future of work across Canada – and the findings suggest some challenges ahead. The study, which surveyed 2299 adults across Canada, found that a quarter (26%) of Canadian adults believe an unbiased computer program would be more trustworthy and ethical than their workplace leaders and managers. Among younger adults (those aged 20-39) that number was significantly higher...
Continue reading...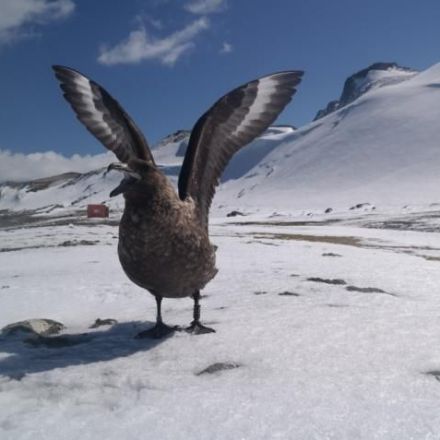 The birds often chase intruders and claw their heads.
Continue reading...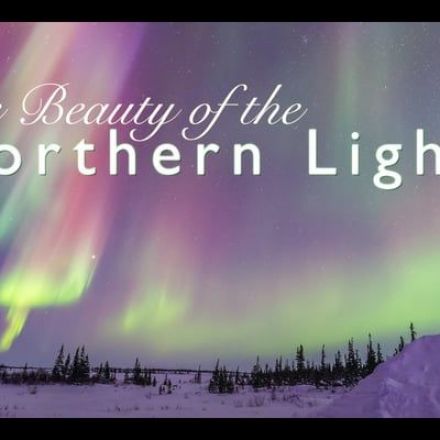 5-minute music video featuring the Northern Lights – the aurora borealis – captured in still images, panoramas, all-sky images, time-lapse videos, and ... in real-time videos! All are from early February and early March of 2016.
Continue reading...
Flaminia Catteruccia, an associate professor of immunology and infectious diseases at the Harvard T.H. Chan School of Public Health, speaks about using genetically modified mosquitoes to combat the Zika virus and other diseases.
Continue reading...
The plane was diverted while flying from the Egyptian Mediterranean coastal city of Alexandria to the capital, Cairo, and later landed in Cyprus. The hijacker reportedly has an estranged Cypriot wife.
Continue reading...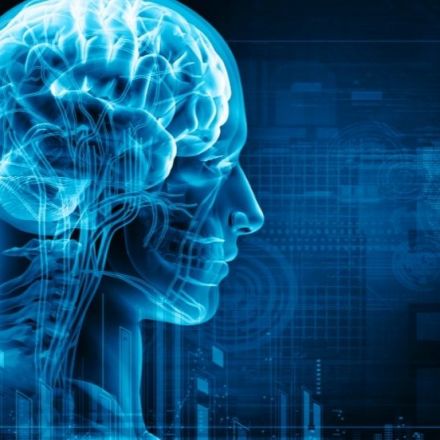 Mentally, we all slow down a little bit as we age. It gets harder to recall names, or we forget where we put our keys, or the car for that matter. Physically, an older brain doesn't work as fast as it used to. But scientists think there might be one thing that could help slow down this natural aging process. A study published online this week in Neurology found that older people who exercised regularly experienced a slower rate of mental decline.
Continue reading...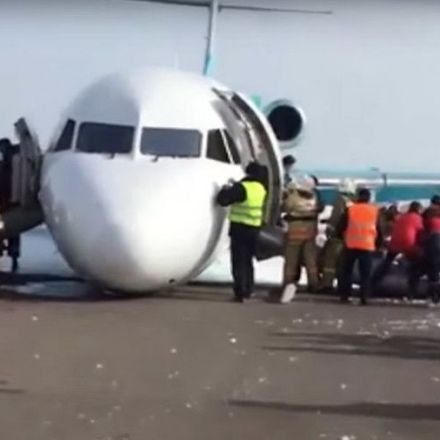 Kazakh pilots safely landed a passenger plane without the use of its front wheels after a malfunction in the aircraft's front landing gear on Sunday. Video of the miraculous landing immediately emerged online. The incident took place when the Fokker 100 aircraft operated by Kazakh airline 'Bek Air', which had departed from Kyzylorda, was landing at Astana International Airport on Sunday morning.
Continue reading...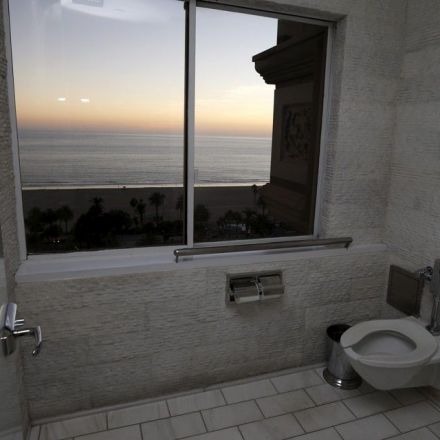 New research helps explain how bacteria send their victims running to the bathroom. By Lina Zeldovich.
Continue reading...